The BWPA is run by members for members.
Our committee is comprised of elected representatives, who are responsible for making decisions on how the BWPA will achieve its aim of supporting women in aviation, guided by our five-year strategy. They are supported by other representatives who work off-committee in a variety of roles.
The committee operates as a team, drawing on the skills and experience of members, while offering support and mentorship to learn and develop.
Sharon Nicholson
Chairwoman
Sharon has been an aviation professional involved in the industry since 1976. She started her career as a flight school administrator and an AFISO (NATS), becoming a flight instructor and examiner. As an ATPL and former line training captain, she now provides regulatory oversight for the UK CAA whilst continuing to enjoy instructing each week. As one of our STEM ambassadors, Sharon actively encourages young girls to consider flying as a career choice.
Annabel Cook
Deputy Chairwoman
Annabel gained her PPL in 2001 at Coventry Airport on C152s and PA28s, then did her tailwheel differences training in a Chipmunk. She has flown many different types of aircraft, including a Cub Floatplane and a Thruster TST MkI. She now flies from Farnborough, and the Chipmunk is still her favourite.
Catherine Hollywood
Treasurer
Although a trial lesson in 1995 initially sparked her interest in aviation, it wasn't until 20 years later, after a flight in a Harvard, that Catherine vowed to obtain her pilot's licence. Flying solo six weeks after starting her training, Catherine obtained her PPL in March 2017. Being inside a plane was not exhilarating enough, so she tried wingwalking and aerobatics too. In 2019 Catherine flew across the Channel for lunch in France. She is currently building her solo hours so she can start training for her commercial licence.
After a gift trial lesson in a PA28 sparked a passion for aviation, Bronwyn achieved her PPL in Australia in 2014. She moved to the UK in 2015 to work for the CAA and converted to an EASA PPL. She has enjoyed exploring aviation in Europe, including flying across the Channel for lunch in France and exploring the Scottish Highlands from the air, and has also recently taken up gliding. Bronwyn's favourite flight to date has been piloting the Hudson River VFR corridor in New York.
Claire Hatton
Membership Coordinator/North West Regional Representative
Claire fell in love with flying as a 14 year old on a family holiday. She went solo on her 17th birthday and gained her PPL at Manchester Airport shortly after, in 1994. Claire joined the BWPA in 1996, gained her CPL and became a Flight Instructor in 1999, going on to teach the PPL, Multi-Engine, CPL and IR. She is also the author of a Flight Instructor manual and now runs the North West Regional Group.
Hannah is currently undertaking military flying training in the Fleet Air Arm. She is looking forward to the full range of flying opportunities that military service has to offer, and her ultimate goal is to become one of the first female Royal Navy F-35 pilots. Hannah also has a passion for vintage aviation and is also pursuing her civil licences to one day be able to fly warbirds, in particular the Harvard and the Spitfire. As a STEM Ambassador she hopes to encourage more people into aviation.
Roisin Meleady-White
Strategic Objective Lead – volunteer platform
Roisin's love for aviation started when she received a trial flight for her 18th birthday – she was immediately hooked and knew she wanted to fly as a career. She is currently completing her PPL at Sherburn Aero Club and, although finishing this has been delayed due to COVID-19 and weather, Roisin has already applied to start her ATPL study in 2022. Her passion is following on from pioneering women in flight, attempting to create a fairer aviation landscape for everyone.
Maeghan Sheehan
Communications and Marketing Lead
Maeghan has been obsessed with all things aviation since she received a toy aeroplane for her first birthday. Encouraged by a colleague – who was also a furloughed pilot – to pursue her aviation dreams, Maeghan is now close to completing her PPL in a PA-28 at Phoenix Aviation at Solent Airport. After achieving her PPL she plans to continue working towards becoming a commercial airline pilot.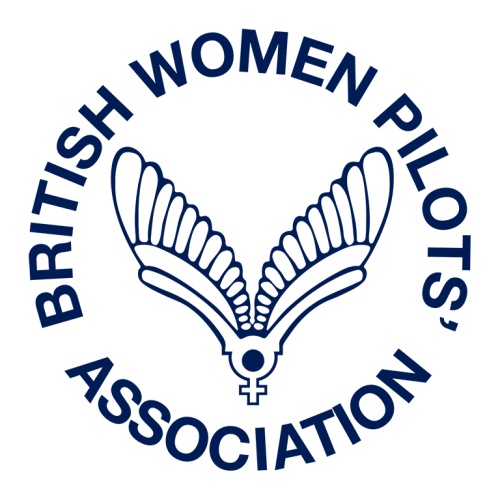 Working off-committee
Steph Smith – Social media (Communications team)/Midlands Regional Representative/Careers
Amy Chau – Essex Regional Representative
Lisa Humphrey – South Regional Representative
Alison Field – Scotland Regional Representative
Gemma Jefferies – e-News (Communications team)/South West Regional Representative
Lara Greggs – North East Regional Representative
Helen Hennessy – Membership
Tamara Leitan – Careers
Kanchana Gamage – STEM and Outreach
Beverley Harrison – Archive
Peter Austin – Heritage Working Group
Lesley Runnalls – RIN and GASCo Representative
Allie Dunnington – GAAC Representative