The BWPA is run by a committee of elected members with voting rights on decisions made during the year. In addition, there is an off-committee team. All the members involved bring much experience.
Their individual responsibilities may reflect this, or they are mentored and supported by others to learn new skills.
Sharon Nicholson
Chairwoman
Sharon has been an aviation professional involved in the industry since 1976. She started her career as a flight school administrator and an AFISO (NATS), becoming a flight instructor and examiner. As an ATPL and former line training captain, she now provides regulatory oversight for the UK CAA whilst continuing to enjoy instructing each week. As one of our STEM ambassadors, Sharon actively encourages young girls to consider flying as a career choice.
Annabel Cook
Deputy Chairwoman/Communications and Marketing Lead
Annabel gained her PPL in 2001 at Coventry Airport on C152s and PA28s, then did her tailwheel differences training in a Chipmunk. She has flown many different types of aircraft, including a Cub Floatplane and a Thruster TST MkI. She now flies from Farnborough, and the Chipmunk is still her favourite.
Nicky achieved her PPL in 1982 and has worked in aviation for over 30 years, mostly in the field of flight operations and compliance monitoring. She learned to fly on a Piper Cherokee but her favourite aircraft to fly is the Piper Cub.
Catherine Hollywood
Treasurer
Although a trial lesson in 1995 initially sparked her interest in aviation, it wasn't until 20 years later, after a flight in a Harvard, that Catherine vowed to obtain her pilot's licence. Flying solo six weeks after starting her training, Catherine obtained her PPL in March 2017. Being inside a plane was not exhilarating enough, so she tried wingwalking and aerobatics too. In 2019 Catherine flew across the Channel for lunch in France. She is currently building her solo hours so she can start training for her commercial licence.
Tara fell in love with aviation 10 years ago when she started gliding during university. Working in aviation in Operations at Leicester Aeroclub was the next obvious step to fuel her passion, and she has also gained an Air/Ground Radio Operator Certificate. She achieved her PPL in a C152 and also flies PA28s. She continues to spread her wings, currently working towards a tail-wheel conversion and aerobatics rating.
Bronwyn Fraser
Communications and Newsletter
After a gift trial lesson in a PA28 sparked a passion for aviation, Bronwyn achieved her PPL in Australia in 2014. She moved to the UK in 2015 to work for the CAA and converted to an EASA PPL. She has enjoyed exploring aviation in Europe, including flying across the Channel for lunch in France and exploring the Scottish Highlands from the air, and has also recently taken up gliding. Bronwyn's favourite flight to date has been piloting the Hudson River VFR corridor in New York.
Fenella Jefferson
Careers/Wales Regional Representative
Fenella has been a pilot for 20 years, gaining her CPL In 2005. She has worked as a seaplane pilot, flying instructor and sales representative in the outback – flying herself around the top half of Australia. She is now working in aviation recruitment and is hoping to convert her ICAO PPL to EASA in the very near future. She was part of the Australian Women Pilots' Association representing her state before moving to the UK.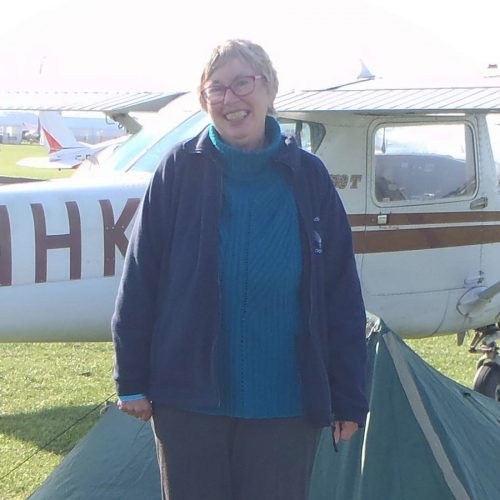 Rosemary Clemo
Regional Coordinator
Rosemary gained her PPL in 2000 at Coventry Airport on C152s and PA28s. Since then she has added tailwheel differences, night and IR(R) ratings. She is a retired Science teacher and now enjoys flying her C152 from Derby Airfield. Rosemary enjoys flying in different machines and has tried Tiger Moths, a Chipmunk, aerobatics, paragliding and gliding, flexiwing and conventional microlights. She would love to try a seaplane next!
Claire Hatton
Membership/North West Regional Representative
Claire fell in love with flying as a 14 year old on a family holiday. She went solo on her 17th birthday and gained her PPL at Manchester Airport shortly after, in 1994. Claire joined the BWPA in 1996, gained her CPL and became a Flight Instructor in 1999, going on to teach the PPL, Multi-Engine, CPL and IR. She is also the author of a Flight Instructor manual and now runs the North West Regional Group.
Tamara Leitan
Scholarships
Tamara gained her PPL in the summer of 2017 and completed her commercial flying training in early 2020. She is now a First Officer on the Falcon 20 and has been flying an open-cockpit EAA biplane for the last three years, doing aerobatics and visiting farm strips. She is passionate about STEM subjects and encouraging others to pursue a dream in aviation or similar areas.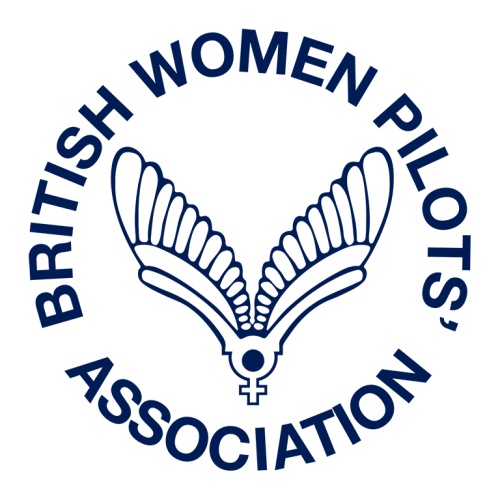 Working off-committee
Steph Smith – Social media/Midlands Regional Representative
Amy Chau – Essex Regional Representative
Abigail Croft – South Regional Representative
Alison Field – Scotland Regional Representative
Gemma Jefferies – e-News/South West Regional Representative
Helen Hennessy – Membership
Kanchana Gamage – STEM and Outreach
Beverley Harrison – Archive
Lesley Runnalls – RIN & GASCo Representative
Allie Dunnington – GAAC Representative